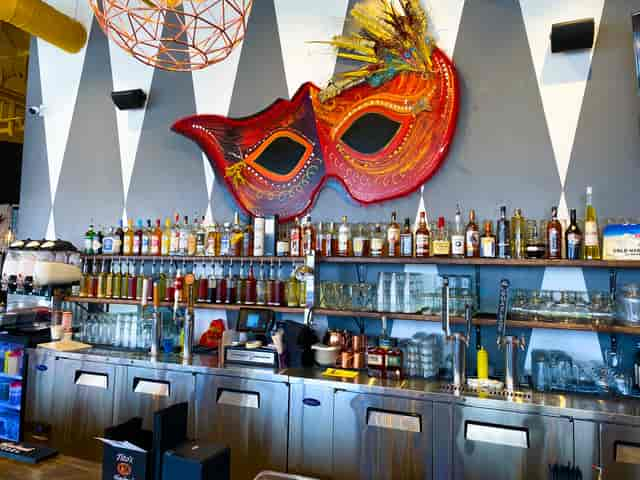 Moonshine
Moonshine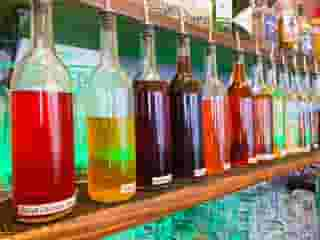 White lightning, bathtub gin, swampwater — just a few of the many names for moonshine. Moonshining has been part of the southern culture since the Prohibition Era with backwoods distillers making their shine by the glare of the moon. Today, Chef Clay Caldwell brings that distinctive drink to Loveland, legally of course, with the original Betta Moonshine.

Did you know? The term moonshine actually derives from the British verb "moonshining" which means any type of activity or job performed late at night.

Growing up in central Arkansas near the Ouachita Mountains, Chef Clay knows a thing or two about the history of moonshine. With a few shiners in the family tree, he finds inspiration from the past and fuses it with the tastes of today.

Moonshine, a white whiskey distilled from corn mash, is the ideal base for a variety of flavor enhancements. Betta Moonshine is 190 proof and available in more than 30 flavors. Enjoy a Swampwater, your choice of moonshine flavor and mixer to go alongside your Gumbo.

A moonshine cocktail goes perfect with your Southern food favorite. Some of our favorites, are Gator-tini with a Southern Garden Po'Boy or a Betta Mama with savory Jambalaya. Forget trying to pair red or white wine with a meal, everything from Andouille sausage to southern seafood classics like Fried Oysters and Catfish Creole, Betta moonshine pairs with it all!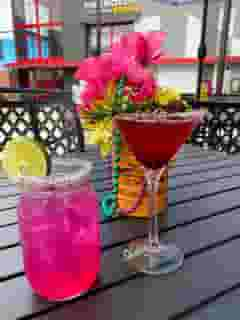 Flavor enhanced 'shine takes your favorite cocktails — Martinis, Moscow Mules, Hurricanes to the next level. If you enjoy an Arnold Palmer, try our Drunken Palmer. It's easy like Sunday morning, as Chef Clay says.

For the adventurous, create your own. Choose any of our flavor enhanced moonshines and have it mixed with your choice of sweet tea, lemonade, tonic, and more. Try the Katrina shot, It's never the same twice! A combination of multiple Betta Moonshine flavors; a little bit of this, a little bit of that, and you'll always be surprised and delighted. Moonshine drinking at Betta Gumbo is all about taking it easy, doing it your way, and having some fun.

Come in with friends and enjoy a cocktail with your meal or just hang out at the bar for some great conversation. Have a Moonshine Party-It's perfect for girl's night out, a milestone birthday, after golf with the guys, or just because it's 5 o'clock somewhere!