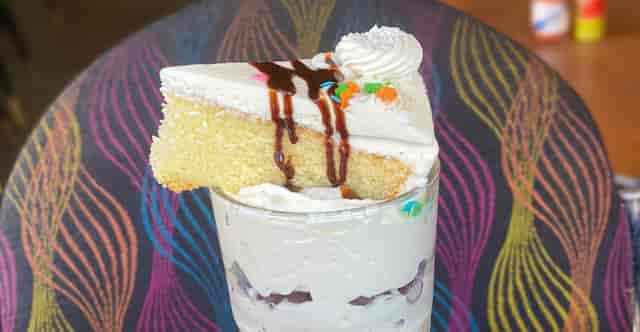 Signature Dishes
Signature Dishes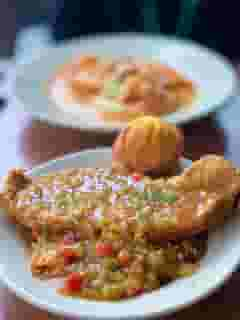 For Southerners like Chef Clay Caldwell, food is passion. It's part of the southern community; the bloodline. Every day at Betta Gumbo in Loveland, CO, Chef Clay shares his passion for food and serves up Southern, Cajun and Creole dishes inspired from his family's original recipes and enhanced by his culinary expertise.

Betta Gumbo signature dishes exquisitely fuse classic Cajun, Creole and Soul Food recipes with the creative culinary style from his past. Chef Clay shares, "Many of the recipes come directly from my family table, but I've brought in certain new elements, like adding the Asiago cheese in my signature Shrimp and Grits." The original Shrimp and Grits recipe was my mother's — a special dish we enjoyed every year at Christmas. I've brought this savory, southern classic to the Betta Gumbo tables so our guests today can indulge in the rich flavors and experience a taste of my childhood".

If you're cravin' southern food, you don't have to hop a plane to the deep south. Right here in Loveland, CO, you'll find some of the best Southern, Cajun, Creole, Soul Food, and Low-Country meals. Begin your meal with a signature starter of Hush Puppies or Fried Green Tomatoes before digging into a signature main dish. One of the most popular signature dishes is the Catfish Louisianne. It's made with a farm raised catfish fillet served over rice, smothered in Crawfish Etouffee. It's so good, it will make you want to push your mama in the creek!
Sit Down, Relax, and Enjoy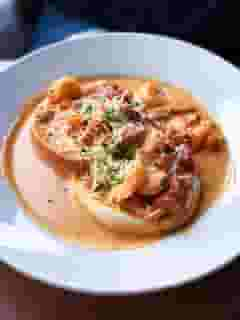 It's not only in our name, Betta's Gumbo is in Chef Clay's DNA.

Betta Gumbo offers guests the opportunity to sit down, relax, and enjoy southern comfort food like the unforgettable Mac and Cheese Any Way. Chef Clay takes mac and cheese to the next level with his smooth and creamy white cheddar cheese sauce, but that's not where the deliciousness ends. Now, imagine that heavenly mac-and-cheese topped with shrimp, crawfish, bacon, chicken, or Andouille sausage, that's decadence.

Add a side of Sweetheart Corn Pudding, a signature dish as sweet as candy, it's the perfect compliment to the savory and spicy goodness of Jambalaya or Gumbo. This special recipe is from the Chef's wife, Tina, and is one not to be missed. For dessert, don't forget to try the Beignets, a southern classic, or a warm Bananas Foster Bread Pudding, it's always a crowd favorite.

We hope to see y'all here soon.